Discover the Highest Paid Nursing Specialties in 2020, and What Kind of Nurses Get Paid the Most
Typically, when people decide to become a nurse they think of taking patients' vitals in a clinic or conducting assessments in a hospital. As you go through nursing school, however, you begin to discover the wide range of nursing specialties that are available and the perks that come along with them. From pediatric care to midwifery, there are many types of nursing categories, each with unique benefits that appeal to a wide variety of students—but what are the best paid nursing jobs?
While a high-paying nursing career is an obvious perk, it is important to consider what your interests and goals are when deciding which position you want to pursue.
To make the selection process a little easier, this article will cover the various types of jobs and salaries of the highest paid nurses. Although most nurses don't choose their career paths based on financial considerations alone, nurses provide an invaluable service to their communities and their compensation is very important.
With that in mind, here is a list of the highest paid nursing specialties. We'll begin our list of nursing careers with the highest paid nursing job.
1. Certified Registered Nurse Anesthetist (CRNA)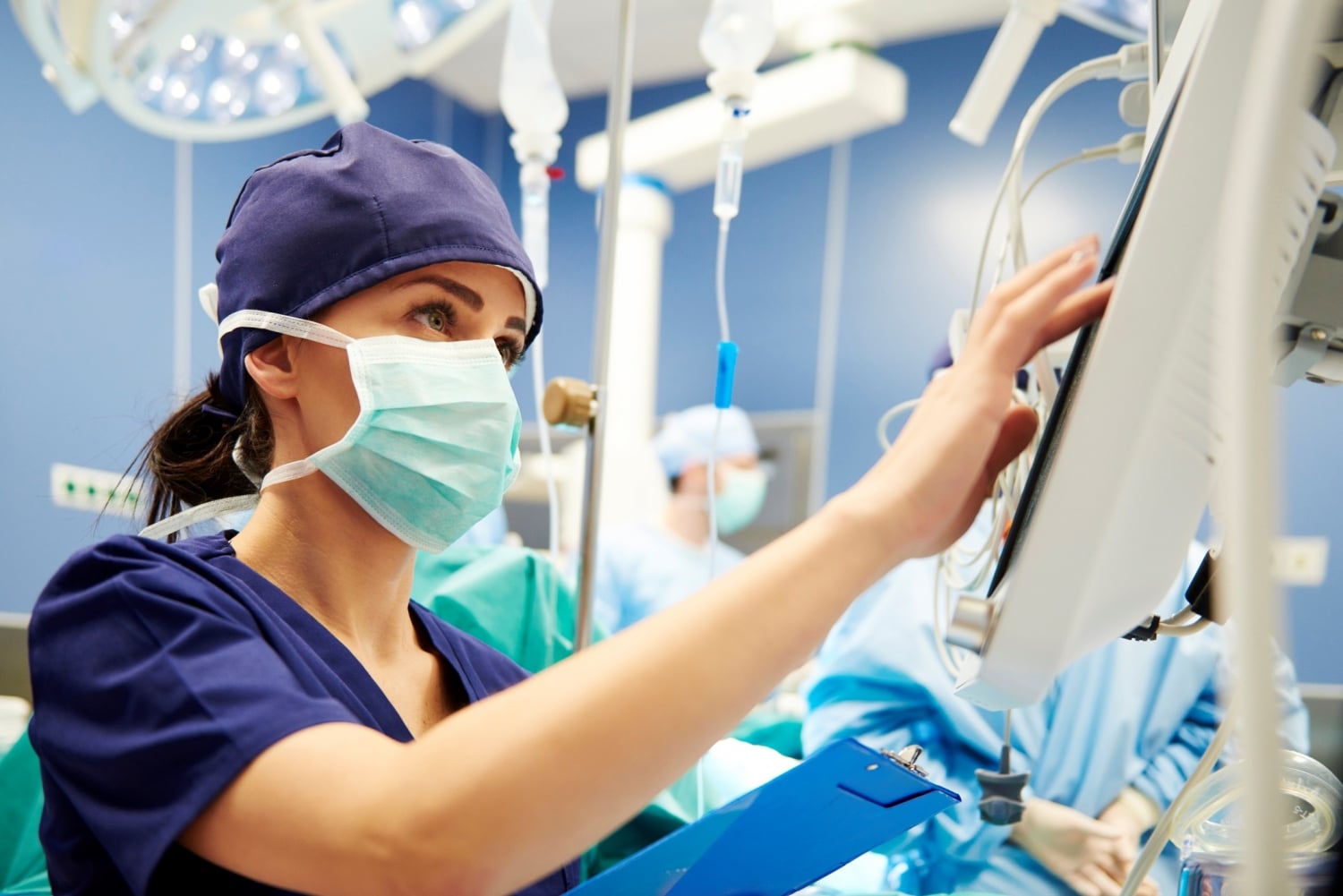 What do CRNA's do? Registered nurse anesthetists consistently rank at the top of high paying nursing careers. That is because nurse anesthetists are advanced and highly skilled registered nurses who work closely with medical staff during medical procedures that require anesthesia. Also, due to the complexities of this type of clinical care, anesthetists are prone to more lawsuits and therefore must be completely comfortable in this field. Nurse anesthetists work with surgeons, dentists, anesthesiologists and other healthcare professionals to prepare a patient for their procedure.
Requirements: You'll need to obtain a master's degree from an accredited nurse anesthesia educational program, and then pass the NCLEX in order to become a CRNA.
Job Outlook: The BLS reports that employment of CRNA's will grow 16% from 2016 to 2026.
Learn More: How to Become a Nurse Anesthetist
2. Pain Management Nurse
What do Pain Management Nurses do? Pain management nurses work within hospital oncology units, hospice programs, or palliative care. They help identify the cause of a patient's pain and assist in caring for the patient. They also educate the patient about pain management and medication.
Requirements: There's no requirement for an advanced degree, but in order to become a pain management nurse you'll need to have significant experience as an RN in order to earn the nurse practitioner certification for pain management.
Job Outlook: As a pain management nurse, you'll have lots of versatility within the industry due to the high demand of this skill in multiple healthcare settings.
Learn More: How to Become a Pain Management Nurse
3. General Nurse Practitioner
What do Nurse Practitioner's do? Nurse practitioners are able to make long-lasting connections with their patients by providing basic preventative health care. They most commonly work in family practices; however, they can also use their profession in adult practices, women's health, pediatrics, and a number of other healthcare facilities, making this career incredibly versatile which can be seen as a benefit in itself.
Requirements: You'll need to obtain a Master's of Science in Nursing (MSN) degree, followed by earning your state-specific nurse practitioner licensure.
Job Outlook: The BLS reports that employment of nurse practitioners will grow 36% from 2016 to 2026.
Learn More: How to Become a Nurse Practitioner
4. Nurse Midwife
What do Nurse Midwives do? Typically seen as a career exclusive to women, more male nurses are unsurprisingly exploring careers in midwifery. Certified nurse midwives are able to enjoy a special relationship with their patients that evolve in a critical time in their patients' lives. Midwives care for their patients through the joys and challenges of pregnancy, labor, and birth. This is no easy task, and is definitely deserving of this #4 spot!
Requirements: After obtaining your MSN, you can complete a program approved by the Accreditation for Midwifery Education (ACME) in order to receive your nurse midwife certification.
Job Outlook: The BLS reports that employment of nurse midwives will grow 21% from 2016 to 2026.
Learn More: How to Become a Nurse Midwife
5. Psychiatric Nurse Practitioner
What do Psychiatric Nurse Practitioners do? In this field, nurses treat patients with a range of psychiatric and mental health disorders, often at a mental health facility or correctional center. They provide vital and often life-changing care to their patients by offering daily physiological, mental, emotional, and even spiritual support. By providing medical treatment along with counseling to comfort patients, this career is not only rewarding financially, but emotionally as well.
Requirements: You'll need to earn an MSN with an emphasis in psychiatric care in order to become a psychiatric nurse practitioner.
Job Outlook: According to Nurse Journal, employment of psychiatric nurse practitioners will grow 26% by next year.
Learn More: How to Become a Psychiatric Nurse Practitioner
6. Nurse Researcher
Average Salary: $95,000
What do Nurse Researchers do? This position includes scientists who study various aspects of health, illness and healthcare. By researching and implementing scientific studies, nurse researchers help to improve health care services and health care outcomes for patients, making this nursing specialty absolutely essential.
Requirements: In order to become a nurse researcher, you'll need to earn your doctoral degree (Ph.D.).
Job Outlook: The BLS reports that the employment of medical scientists will grow 13% from 2016 to 2026.
Learn More: How to Become a Nurse Researcher
7. Gerontological Nurse Practitioner (GNP)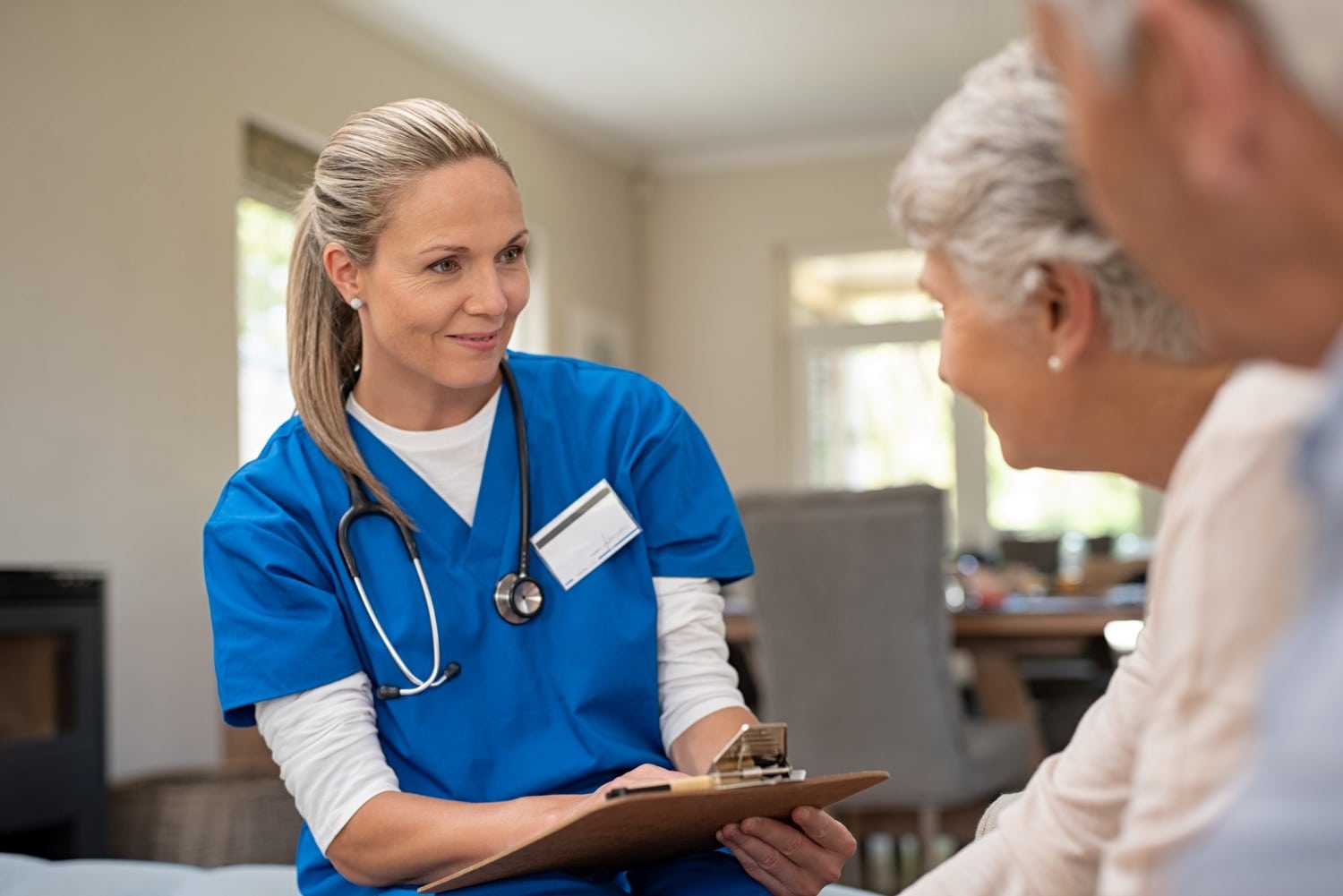 Average Salary: $89,291
What do Gerontological Nurse Practitioner's do? If you have a strong desire to aid the elderly, this nursing specialty might be for you. Gerontological nurse practitioners (GNPs) hold advanced degrees specializing in geriatrics and are trained to be able to treat their patients' long-term and debilitating conditions. Similar to all nurses, GNPs must approach nursing holistically by paying special attention to maintaining a comforting bedside manner for their elderly patients. 
Requirements: In order to become a gerontological nurse practitioner, RN's must earn their certification from the Gerontology Nursing Certification Commission (GNCC) through passing their exam.
Job Outlook: As life expectancy continues to increase, and medicine continues to advance, there will be a greater need for nurses who specialize in caring for the elderly.
Learn More: How to Become a Gerontological Nurse Practitioner
8. Clinical Nurse Specialist
Average Salary: $88,143
What do Clinical Nurse Specialists do? Also known as intensive care unit (ICU) nurses, clinical nurses specialists (CNS) must be able to act quickly under pressure and should possess excellent decision-making skills. Clinical nurse specialists provide patients with care by diagnosing and treating disease, illness, and injuries.
Requirements: You must earn your MSN with an emphasis in clinical nursing in order to become a CNS.
Job Outlook: Since demand for nurses in general is expected to grow significantly by 2026, clinical nurse specialists will have a leg up on other nursing pathways due to their higher level of education and training.
Learn More: How to Become a Clinical Nurse Specialist
9. Nurse Administrator
Average Salary: $87,084
What do Nurse Administrators do? Nurse administrators are part of the executive team that oversees nursing staff. They help coordinate between nurses and other departments, develop policies and procedures, and deal with HR and budgeting.
Requirements: A master's degree in healthcare administration is typically required in order to become a nurse administrator.
Job Outlook: The BLS reports that employment of medical and health service managers is projected to grow 20% from 2016 to 2026.
Learn More: How to Become a Nurse Administrator
10. Nurse Educator
Average Salary: $74,521
What do Nurse Educators do? Nurse educators are responsible for training nursing professionals within healthcare facilities through training curriculums that they personally develop. They also oversee new nurses and nursing students in a clinical setting.
Requirements: In order to become a nurse educator, you must hold a master's degree. Many nurse educators earn their doctoral degree as well.
Job Outlook: Overall employment of nurses is expected to grow, therefore there will continue to be a need for nurse educators to train these new nurses in a variety of healthcare settings.
Learn More: How to Become a Nurse Educator
11. Neonatal Nurse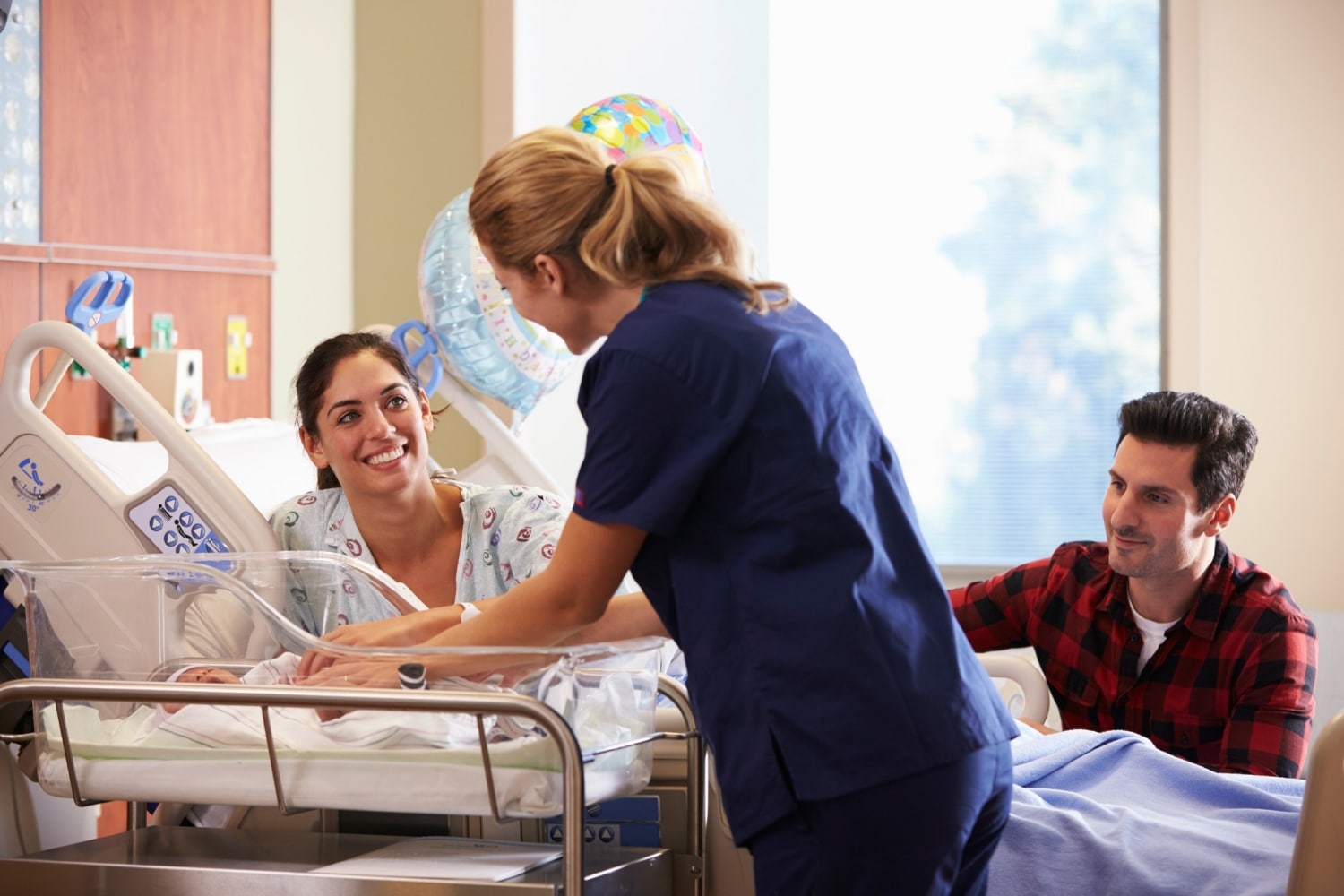 Average Salary: $64,692
What do Neonatal Nurses do? Neonatal nurses have a highly demanded and highly rewarding specialty in caring for newborn babies up to 28 days old. Nurses in this specialty are able to care for sick and/or premature newborn babies by administering oxygen, medication, and some more basic procedures in an NICU.
Requirements: You can be placed in the neonatal unit as an RN, however earning your neonatal nurse practitioner certification is a great way to advance in the specialty.
Job Outlook: The increase in frequency of premature births as well as the steady population growth will provide a strong outlook for neonatal nurses.
Learn More: How to Become a Neonatal Nurse
12. Pediatric Nurse
Average Salary: $60,196
What do Pediatric Nurses do? Pediatric nurses have a rewarding profession by treating children and helping with child growth and development. Pediatric nurses are able to find employment at a variety of facilities, including urgent cares, ICUs, and even at schools. It is important that pediatric nurses are comfortable communicating to their young patients as well as their caregivers.
Requirements: RN's can become pediatric nurses, however, most healthcare settings prefer a bachelor's degree.
Job Outlook: The growing overall demand for registered nurses will provide for a strong job outlook for pediatric nurses.
Learn More: How to Become a Pediatric Nurse
There are tons of financially and emotionally rewarding careers in nursing. Whether you're treating newborn infants, treating the elderly, or anywhere in between, there are specialized nursing careers that require unique skills and offer a wide range of benefits to appeal to every aspiring nurse.
If you're ready to get your nursing career started, contact us at Provo College. Our friendly and knowledgeable staff will help you pick a program that will help you enter a financially and emotionally rewarding career in nursing.
https://www.provocollege.edu/wp-content/uploads/2019/08/The-12-Highest-Paid-Nursing-Jobs-in-2019.jpg
812
1500
Alyssa Jordan
https://www.provocollege.edu/wp-content/uploads/2019/02/PC_Logo_ColorHorizontal-1.svg
Alyssa Jordan
2019-08-05 05:15:41
2020-03-05 15:25:17
The 12 Highest Paid Nursing Jobs in 2020